Now that the weather is improving more people will be out on bicycles. And many urban cities are working on ways to encourage more commuters to leave their cars home, including bike commuting.
Some bikers are very knowledgeable about fixing their machine if it develops problems while on a ride such as flat tires, chain or brake problems, etc. Some automobile drivers know how to put on a spare tire, add oil and other fluids, etc. But there are many among both types  of commuters who don't have these skills (or cannot due to physical limitations).
Car commuters have long had the choice of purchasing roadside assistance from a number of service providers (AAA, Countrywide, etc). Until recently bicyclists were on their own, but that is now changing…
Currently in the Boston area I have heard of two bicycle roadside assistance services: AAA and Better World Club.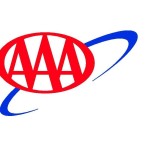 AAA Southern New England provides bike assistance to all of their members.  Read the FAQ here – the basic things to know are:
♦ You are eligible for two bicycle service calls per member per year.
♦ "Normal" two wheel non-electric bicycles that will fit on a bike rack will be transported.
♦ Transport distance is a maximum of 10 miles (Note – at least one source I saw said that distance was determined by your type of membership, but I contacted AAA-SNE and they verified only 10 miles. This apparently varies by AAA chapter).
♦ You must be able to get your bike to a public roadway, i.e., they will not go looking for you on a bike path in the dunes or woods.
♦ "Roadside Assistance" for bicyclists unfortunately does not assist you to repair your bike – what it does do is provide you with a ride home or to a bike shop. However, certain technicians may attempt minor repairs (and I expect that if all you need is air for a tire they can do that).
♦ No lockout service – they will not remove a lock for which you do not have the key/combo since they can't be sure you own the bike.
♦ The service is NOT for when you are too tired to ride a functional bike home!
♦ The service is free to AAA SNE members, but you canNOT purchase ONLY the bike service if you do not want the full automobile service.
♦ The service is only available in their service area – not in other parts of the country.
 Better World Club is also an automobile roadside assistance service. They advertise themselves as being eco-friendly (e.g., using carbon offsets, not lobbying for more highways, et al.). They were the first service to offer bicycle benefits. Read their service details here, and see their comparison to AAA (though not specific to AAA SNE) here. Basic points:
♦ Also eligible for 2 bicycle service calls per member per year.
♦ Transportation up to 30 miles from point of breakdown. They do not state, but I assume you also need to be able to get to a public roadway.
♦ Service is available 24/7 nationwide.
♦ Since there is no specific statement on their site about types of bikes covered, I called and was told that "all foot-powered types of bicycles" are covered, including recumbent, tandem, and electric-powered under the CC motor type that would classify them as mopeds (so like an electric booster on a manual bike).
♦ They do not provide new parts, but can send someone with common tools.
♦ Lockout: they also will not remove a lock – BUT If you independently arrange service to free your locked bike, you may submit a claim for reimbursement for up to $50.
♦ You CAN purchase a bicycle-only policy for less $ than an automobile plus bike policy. The bike-only policy also gets you other benefits and discounts offered to basic auto policy members.
♦ There is a small ($17) add-on cost to their auto policy to add a bike.
♦ They also have a sign-up fee of $12, but it is waived if you are transferring from AAA or if you tell 3 friends about them during signup.
So – if you already have AAA in certain parts of the country, you may already have basic bike assistance. But if you do not have/want AAA and/or do a lot of biking in different parts of the US then Better World Club looks like the current best bet.