[I previously posted this information on my Facebook Page – it was quite popular so adding it to my blog during holiday shopping season seems relevant.]
I keep some items in my Amazon account's "saved for later" queue when I don't need them immediately but know I will want later. This was the case for the best-priced listing of 24-count box of Duracell Procell AA batteries.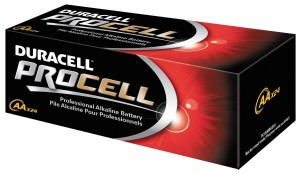 When I next decided I needed more batteries I logged into my Amazon account, went to the "saved for later" area, and in the batteries listing clicked "move to cart." Fortunately before I clicked "buy" I looked at the item in the cart and realized it was NOT the box from a non-Amazon vendor for $11.44+free shipping, but instead was an Amazon Prime vendor for $1 more!
I do have Amazon Prime, but the Prime-eligible items are not always the best deal even with its free 2-day shipping. And as far as I know there is no editable setting which instructs Amazon to alter non-Prime choices to Prime. In fact, when looking at an item's description they will sometimes tell me there is a non-Prime seller with a better price or quicker delivery.
I deleted the item from my cart and tried the move a couple more times – the same thing happened: the item as it appeared in "saved for later" was not what was in my cart once I clicked "move to cart."
The solution I found was to leave the unwanted, more expensive choice in my cart – THEN I was able to go to the less expensive item's listing, add it to my cart, and after that delete the unwanted one from the cart and purchase the wanted version.
So always double-check that the item in your cart is from the seller with the price that you chose!