Twitter just announced that they will now allow advertisers to target ads to you based on information about you from places other than Twitter, such as what you do on other websites and with personal email addresses.
If you don't like the sound of that, here's how to opt out:
1) Log in to your Twitter account.
2) Go to Settings:
3) Uncheck these two boxes: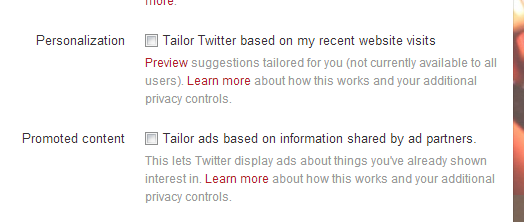 4) be sure to  scroll to the bottom of the window and click the button  save your settings: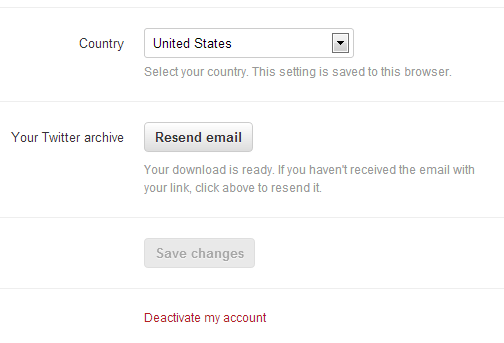 BONUS: While you are at the bottom of the Settings window, you may or may not see just above it a button to request your Twitter archive – if you do, you can click that to get a zipped file copy of everything you've ever tweeted if you want it.