Recently I was involved in an auto accident – fortunately I wasn't seriously hurt, and my car is being repaired: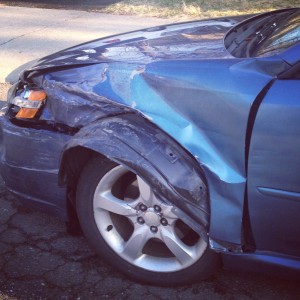 But besides being without my car for a couple weeks, the most annoying aspect of this experience is the paperwork involved!
Here are some tips based on what I've been doing. Some of this communication may come to you automatically, but depending on your situation you may want to be proactive about obtaining or reaching out to various involved parties in order to avoid later complications.